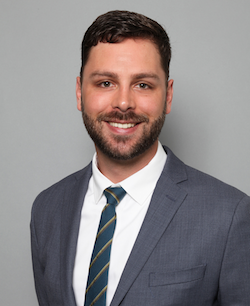 Bjorn Roos
Download VCard
Toll Free: 888-606-3453
Phone: 310-623-1926
Fax: 310-623-1930

9100 Wilshire Blvd. #240W
Beverly Hills, California 90212
Bjorn Roos is an associate attorney at the Law Offices of Ben Yeroushalmi and works closely with Mr. Yeroushalmi representing the victims and families of nursing home abuse and neglect. Mr. Roos has experience litigating claims involving dependent adult and elder abuse and neglect, wrongful death, negligence, willful misconduct, and violations of patients' rights. At the Law Offices of Ben Yeroushalmi, Mr. Roos works tirelessly on behalf of his clients to ensure that they receive the best legal representation possible.
Mr. Roos received his J.D. from Loyola Law School where he served as Production Editor of The Loyola of Los Angeles International and Comparative Law Review. During law school, he demonstrated a passion and excellence for advocating on behalf of the victims of elder abuse and neglect by earning First Honors, the highest grade awarded among a class, in his Elder Law and Negotiation courses. Mr. Roos earned his B.A. in Psychology and Social Behavior from the University of California, Irvine, where he graduated cum laude and was inducted into Phi Beta Kappa.
Mr. Roos is admitted to practice before the courts of the State of California and is a member of the Los Angeles County Bar Association's Litigation Section and Consumer Attorneys Association of Los Angeles.