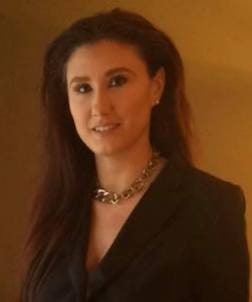 Karin Lebel
Download VCard
Toll Free: 888-606-3453
Phone: 310-623-1926
Fax: 310-623-1930

9100 Wilshire Blvd #240W
Beverly Hills, California 90212
Karin Lebel is an associate attorney at Yeroushalmi Law. She has been with the firm since January 2020. Karin is involved with all phases of the discovery process, prepares pleadings and motions, takes depositions, attends hearings and communicates diligently with clients and witnesses. Karin ensures that clients are informed of their case throughout the litigation process, and makes it her priority to assist and listen to her clients during difficult times in their lives.
Karin was born in Canada and graduated from the University of Ottawa Law School, where she was on the Dean's Honor list and graduated with honors in the top 10% of all Law Faculty students. She successfully passed the Quebec bar in 2014 and was subsequently admitted to the University of Montreal in the Juris Doctor (JD) program in 2015, where she was awarded the Bohemier-Ferland Award in Ethics and Professionalism.
In 2017, Karin obtained a master's degree in International Law from the University of California, Los Angeles (UCLA). She enhanced her studies with her role as vice president of the International Graduate Student's Association, her participation in the Jean Pictet International pleading competition and as a participant in the UCLA Mock Trials.
Following her admission to the California bar, Karin practiced exclusively as an elder abuse attorney. She is passionate about helping others and dedicates her practice to fighting for victims of abuse and neglect. She is a member of the Consumer Attorneys Association of Los Angeles (CAALA) and the American Association for Justice (AAJ). Karin speaks fluent English, French and Spanish and practices Italian as a hobby. Karin is an avid traveler who enjoys food, jazz music, outdoor activities and board games. If you think she's competitive in the courtroom, you should see her on a scrabble board!
Education
L.L.M, Master's Degree in International Law, University of California
JD, University of Montreal
LL.L, University of Ottawa Law School
Jurisdictions Admitted to Practice California
Quebec, Canada