Business Litigation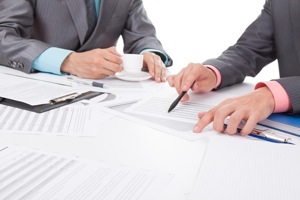 In Business, it is crucial for each party to protect their interests. It is for this reason that business interests sometimes conflict and create a legal issue and potential litigation. When you find yourself in such a situation, the Law Offices of Ben Yeroushalmi has the knowledge and experience to ensure your best interests remain protected.
We represent clients in all areas of business litigation, including:
Whether you are filing a lawsuit against another party or being sued, it is important to work with an experienced business lawyer to protect your rights. We are aggressive litigators and trial lawyers that will advocate on your behalf. We will carefully research and honestly assess your case so you can make the most practical business decision.
Our diligence allows us to advocate with complete confidence that we only pursue your best interests. That is why we are not afraid to let you know when you should settle or take a case to trial. We will clearly inform you of the advantages and disadvantages of various litigation strategies and walk with you through the complexities of litigation in order to address your needs. We will do our best to assist you in achieving your objectives and find a solution to your disputes while minimizing your potential liability and costs.