Employment Litigation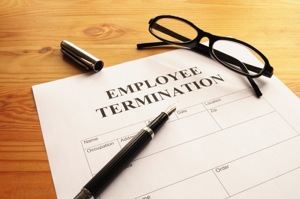 Unfortunately, there are too many instances of illegal employment actions in the United States. There are extensive laws, however, designed to protect employees against financial and emotional harm. Protecting the rights of the work force is a privilege that we take seriously. If you are a former or current employee who has underwent either financially or emotionally suffering under the management of your employer or co-workers, we can assist you in getting the rightful compensation you are entitled to.
There are various forms of adverse employment actions. For example, you may have been terminated or retaliated against for being a "whistleblower", reporting the wrongdoings of your employer or an account to any authority. In numerous cases, employers show off their wage and hour obligations by wrongly regarding non-exempt employees as exempt to escape having to pay overtime, and some employers evade paying overtime altogether. We are fully prepared to deal with claims of wrongful termination and or retaliation, gender, ethnicity, race age, and disability discrimination, sexual harassment, and wage and hour violations.
If you believe you are the victim of a wrongful employment action, contact us today for a free consultation.