Products Liability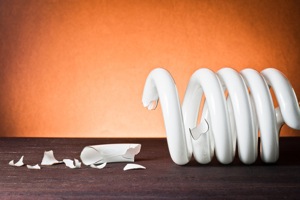 A product liability claim is typically based on a design defect, a manufacturing defect, or a failure to warn. Under the first scenario, the injured party must show that an unsafe product was designed despite the availability of safer, cost -effective alternatives. In other words, even if the item may well serve its intended purpose, it can still be unreasonably dangerous to use due to a flaw in its design. In a manufacturing defect claim, the plaintiff must show that the product varies from its intended design. In such a scenario, the fact that the product is defective and that it has caused an injury is enough to hold the manufacturer liable for such injuries, under the theory of strict liability. This is true even if the manufacturer was not negligent in making the product defective. This is the most common type of product liability claim. The third scenario is when there is a defect in marketing the product, which most typically is a failure to warn of its inherent dangers or improper instructions on how to safely use the product. Product liability claims often involve the sale of unsafe drugs and medications. Just because the FDA has approved a product for distribution, that does not mean that the product is necessarily safe.
At The Law offices of Ben Yeroushalmi, we are experienced in protecting the health and safety of consumers and the public at large from exposures to insidious carcinogens. We are also experienced in protecting the financial interests of consumers from unsavory and unfair business practices. Now, we are extending our dedication to protecting consumers and the public interest by representing injured individuals in products liability claims, which ultimately benefit all of society by forcing changes in the way businesses seek profits. By utilizing all of the resources available to us, including some of the best experts in the country, we are fully equipped to seek full compensation for you and your loved ones and benefits for the public at large.
If you or someone you love has been injured by what you believe to be a design defect, a manufacturing defect, or a failure to warn, contact us today to discuss your legal options.