Real Estate Litigation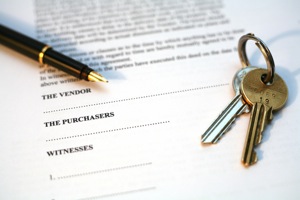 At The Law offices of Ben Yeroushalmi, we understand that land and property ownership are more than just investments, and thus we are dedicated to providing our clients with the litigation and transactional support they need to protect their interests and advance their personal and professional goals. We offer a wide array of real estate litigation services, including obtaining compensation for our clients in the occurrence of breaches of purchase and sale agreements, fraud and breaches of fiduciary duties. We also provide assistance with landlord/tenant disputes and negotiation of commercial leases.
Understanding that litigation can often be time consuming and expensive, we are sensitive to and considerate of our clients' needs, and we seek to obtain optimal results as efficiently as possible. There are instances, however, where trial or lengthy litigation is inevitable. Mindful of that, we offer competitive rates and employ a dual strategy of relentless trial preparation with efforts to resolve your litigation matters amicably, to save you money and to help you move on to what you do best. If all efforts at an amicable resolution fail, we are prepared to take your case to trial.
If you believe you have been wronged in a real estate transaction, please contact us for a free initial consultation.